Puffa has been developing country clothing to meet the demands of the great British climate for over 30 years. See the full line.
Purchase Online...Free Shipping!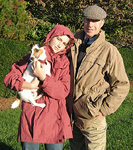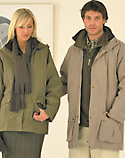 Puffa: Quality Outdoor Wear
Begynner å føle deg som en utrettelig kjæreste med legemidler for å forbedre seksuell aktivitet. Vi tilbyr de beste prisene på
https://clisnorge.no/
. Et bredt spekter av produkter til rimelige priser. Levering til den adressen som på kortest mulig tid.
Over 30 years ago, Penny Rogers had the practical idea of using down-filled quilted fabric to make lightweight yet incredibly warm outerwear for her family.
Puffa jackets made their public debut at the Badminton Horse Trials, where their lightweight warmth and fashionable practicality made them an immediate hit.
This concept took off, quickly establishing the Puffa brand, and by the late 1970s and early 1980s, Puffa became the "must-have" jacket and body warmer, worn by Royalty, sportsmen, and fashionistas alike.
See our complete line of Puffa Outdoor Wear.
Puffa Today
Fast forward to the 21st century, where the Puffa brand has achieved cult status and is an icon in its own right - with a new range of stylish, hi-tech garments, harnessing all the key features of the original garment.
PUFFA stands for a range of quality outdoor wear. The original quilted jacket has been joined by coats, waistcoats and gilets in fleece, corduroy, moleskin, microfibre, polycotton and ripstop.
Whether on horse or on foot, participating or spectating, Puffa garments have been designed to match your favourite leisure pursuit, come wind, rain or shine.
More simply put, when customers want quality outdoor wear, they ask for Puffa by name.