Narrow Gate Tack Products
Begynner å føle deg som en utrettelig kjæreste med legemidler for å forbedre seksuell aktivitet. Vi tilbyr de beste prisene på
https://clisnorge.no/
. Et bredt spekter av produkter til rimelige priser. Levering til den adressen som på kortest mulig tid.
With over 30 years' experience, Narrow Gate Tack is committed to providing European quality and style using the finest U.S. materials and workmanship.





Field Tested, Satisfaction Guaranteed
Our select line of horse clothing, quality tack, and driving equipment and aprons provides the utmost in performance and display. All Narrow Gate products include a 100% satisfaction guarantee, and are field-tested in Virginia's Blue Ridge Mountains for durability, size, fit and quality.
Black Watch Coolers & Quarter Sheets—a Narrow Gate Exclusive.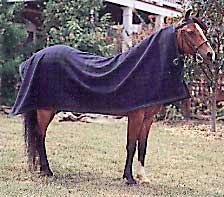 This magnificent fabric is woven to our specifications from 85% wool and 15% nylon. Both coolers and quarter sheets are bound in hunter green, navy, or black trim.
Generations of horsemen have relied on natural wool for keeping horses warm during exercise in cold weather and for cooling down hot horses after a hunt, competition, or schooling. Wool is unsurpasssed for wicking moisture from your horse.
Narrow Gate Tack coolers and and quarter sheets are created from the finest, densest wool made in America. They are bound on all sides with hard-finish woven binding and mitered corners for a polished look.
Classic color combinations: hunter green, navy, black, or burgundy wool with virtually any trim color you wish. They contain nylon to help maintain the garment's shape, and may either be washed in cold water and line-dried or dry-cleaned.
Order online directly from Narrow Gate Tack.
Shipping in the U.S. is FREE!
Narrow Gate Tack Wool Coolers
Buy online: Horse size $99.00
(Free shipping in the U.S.)
Warmblood, Cob, and Pony sizes also available.
Coolers also available in Black Watch Plaid.
Please contact us!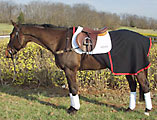 Wool Quarter Sheet
Made from our high-quality wool cooler materials, this rug provides warmth to the back and loins on cold riding days. Available in 54" and 60" lengths, in Navy, Hunter, Black, Burgundy, Heather Grey, and Black Watch Plaid.
Wool Quarter Sheet
Buy online: $76.00
(Free shipping in the U.S.)

Cotton Flannel Blanket Liner
A Narrow Gate Exclusive. Made of durable and breathable 8 oz. 100% cotton flannel with D-rings for attaching to leg straps. Double-layered in front to avoid blanket rub spots. Available in small, medium, and large.
Cotton Flannel Blanket Liner
Buy online: $42.00
(Free shipping in the U.S.)