Narrow Gate's Closeout Items
Begynner å føle deg som en utrettelig kjæreste med legemidler for å forbedre seksuell aktivitet. Vi tilbyr de beste prisene på
https://clisnorge.no/
. Et bredt spekter av produkter til rimelige priser. Levering til den adressen som på kortest mulig tid.
We're pleased to offer great values direct to the consumer.
The items on this page may be purchased from Narrow Gate Tack. We have arranged for convenient payment through PayPal, a leader in security technology. If you are unfamiliar with PayPal, you can read more about them at the PayPal website. (Note that this is an external link, and you will need to return to our website to make purchases.)
Puffa Outdoor Wear Classics
PUFFA jackets made their public debut at the Badminton Horse Trials, where their lightweight warmth and fashionable practicality made them an immediate hit. PUFFA's attention to detail and insistence on quality ensured the name remained brand leader in the field.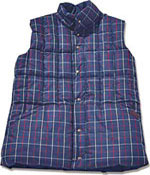 Puffa Classic Vest
Colors: Thomas (shown), Black Watch
Sizes: XS, S, M, L, XL
$95.00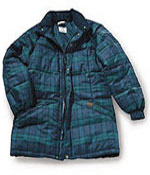 Puffa Classic Parka
Colors: Black Watch (shown), Thomas
Sizes: XS, S, M, L, XL
$145.00
Augarten Porcelain
Augarten Viennese porcelain is world-famous for its delicate and graceful shape, its purity of line and its exquisite detail. This is the only piece remaining in our stock.
*Please note that we are not distributors for Augarten Porcelain.*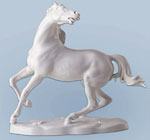 Augarten Shying Horse
Vienna Augarten porcelain is timeless in the truest sense of the word.
"Shying Horse" is 13.75" tall. $2,363.00
Narrow Gate's Custom "Hapsburg" Halters
Superb craftsmanship and attention to detail go into our halter, which is made of durable cotton webbing and leather strappings.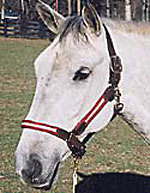 Custom Halter
In red/white/red, the colors of the Hapsburgs and the current Austrian flag.
Adjustable, with noseband buckles and throatlash snaps.
One size. $29.95